Scenic Beauty
Sierra Sky is nestled amidst the breathtaking natural beauty of the Broken Bow area, providing a stunning backdrop for your wedding day.
Unforgettable Memories
Sierra Sky is not just a venue; it's a place where cherished memories are made, and love is celebrated amidst the serenity of nature.
Exquisite Amenities
A king suite, full kitchen with two refrigerators, fireplace, games & entertainment options, and of course, that view. Sierra Sky has it all.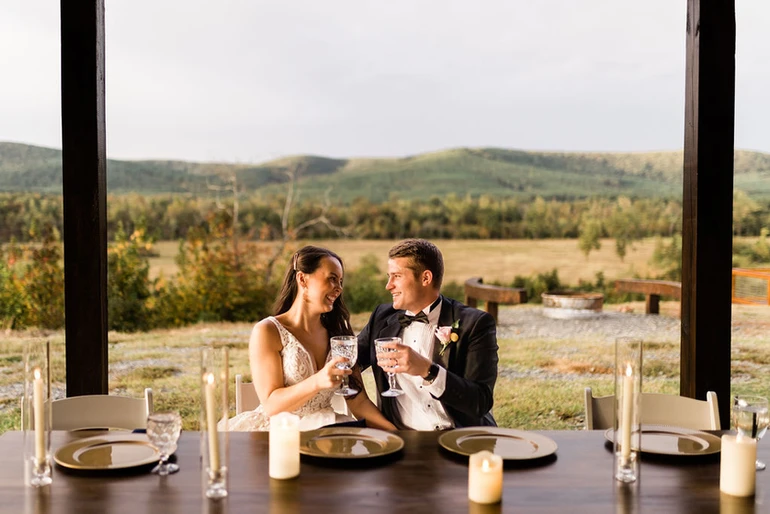 Pricing and Packages
We believe in making your wedding planning as stress-free as possible, which is why we offer comprehensive packages tailored to your needs.
Sunday – Thursday Wedding
$1,250
(Up to 50 guests)
Friday/Saturday Wedding
$2,500
(Up to 50 guests)
Have Questions?
Your wedding venue sets the tone for your entire event. Sierra Sky Wedding Cabin creates a warm, intimate feeling for your big day. With two nights' accommodations for the wedding party of up to 12 people, breathtaking views, and seating for 50*, it's the perfect location for your small wedding.
Sierra Sky Wedding Cabin in Broken Bow, Oklahoma, is more than just a venue; it's where memories are made, love is celebrated, and the natural beauty of the Sierra Nevada mountains becomes a part of your love story. Contact us today to start planning your dream wedding amidst the serenity of Sierra Sky.
*For weddings of slightly over 50, contact us to discuss options.