Viewtopia Cabin
Enjoy your front row seat to one of the most glorious lake views in all of Broken Bow from every room. Perched atop one of the highest points in Beavers Bend Park, this cabin is the perfect vacation spot. Easy to drive to, via a paved road, Gaze upon deer below in the National Forest or look upon the glass stillness of Broken Bow lake.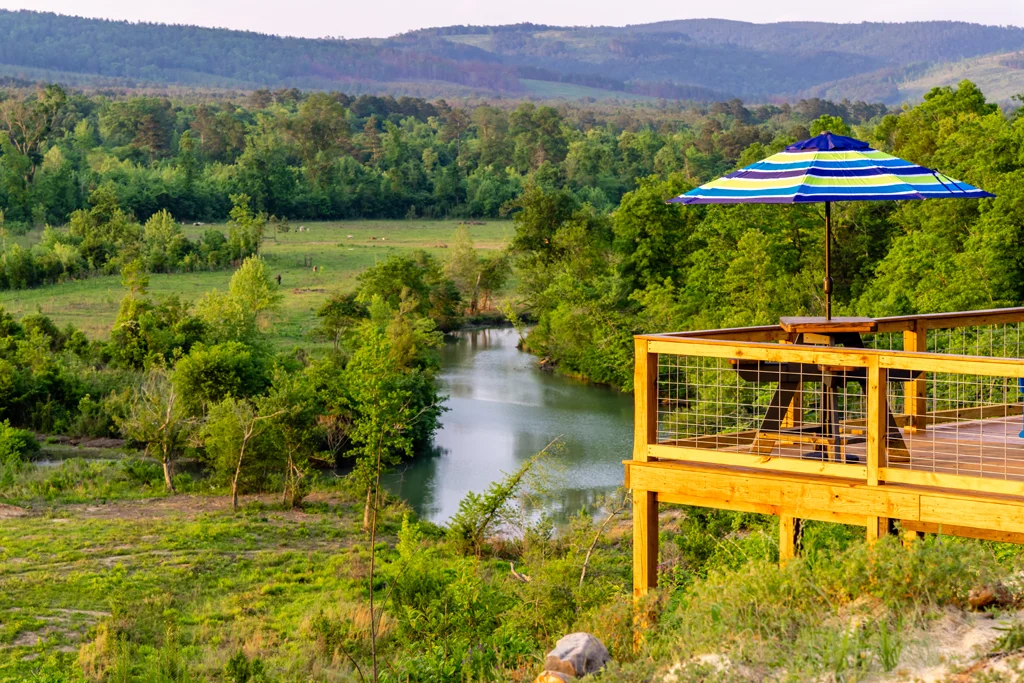 Sierra Sky Cabin
Take a step into an extraordinary outdoor paradise. Located just over 35 min. north of the tourist attractions of Broken Bow/Beavers Bend on 12 secluded acres, sits the Sierra Sky cabin nestled upon the top of a ridge with a phenomenal million-dollar view of the mountains, valley and little river below.
Treetop Reflections
Retreat to our enchanting treetop cabin, where romance meets nature's embrace. Nestled amidst towering trees, this cozy sanctuary offers breathtaking window views, inviting you to immerse in tranquility and indulge in intimate moments. Perfect for couples seeking a romantic getaway, our cabin is a haven of serenity.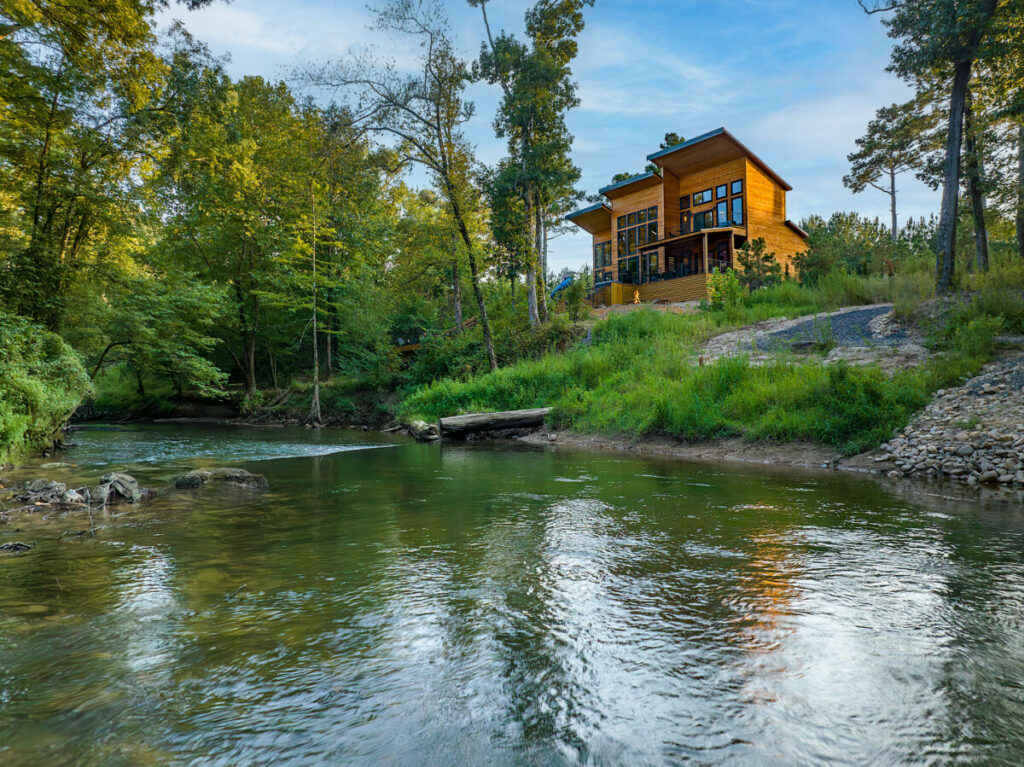 Wild River Cabin
Discover an extraordinary modern cabin on Lower Mountain Fork River. With riverfront views, outdoor shower, deck slide, swings in the trees, and a hot tub under the stars, adventure and relaxation await. Arcade and table top games, and expansive decks for entertainment. The perfect blend of nature and modern comfort.